Houses As An Investment
I've owned a home for over 7 years now, and I've come to realize a hard truth. Your home, and mine, is not an investment. By investment I mean money that is put away with the purpose of earning profitable returns. (Thanks wiki!)
On the surface it appears that owning a home does net you a profit. You buy it for a certain price, and then years later you sell it for more. Unfortunately, that simplistic view leaves out two important factors.
1) Maintenance costs. How much money did you spend to put a new roof on your house? How much was that fence? The new water heater? Replacing the carpet? The blinds? How much of your 'profit' was bled away after years of home ownership?
Still think you're ahead? Look behind door number 2:
2) Inflation creates the illusion of wealth. A Yale economist laid out this graph of home prices over the last 100 years. He kindly removed the effects of inflation so we can more clearly see the value of our homes.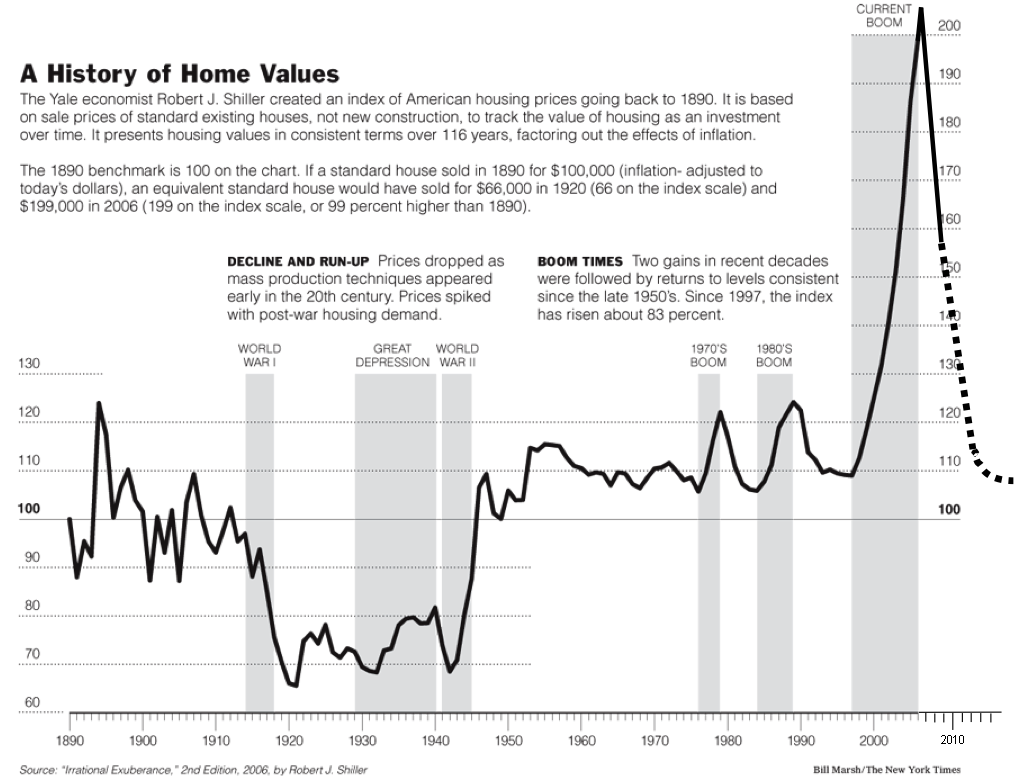 Outside of the latest housing boom and current bust, home prices have stayed just about the same. If you bought a home in the 60's, you can expect it to be worth just about exactly the same price.
Your home is inflation protection, and little else. Or course, you get to live in it, so there are some perks.