There Can Be Only One!
...or millions if you're a
Turritopsis
. Turns out this jellyfish has figured out how to live forever. The trick is to go through puberty in reverse.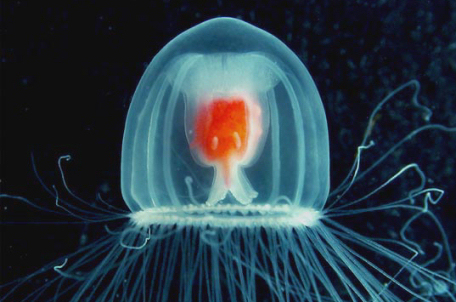 After growing all the way up and asexually growing some babies. The adult Turritopsis reverses the process by reabsorbing its tentacles. It then turns itself inside out and reattaches to a surface. Once attached the babies are released, and the Turritopsis regrows its body to become young again.
Currently Scientists say they have no evidence that the Turritopsis will ever die barring disease, predators, and sword swinging
MacLeods
.
Question, would you be willing to regress to junior high after spawning? I assume your brain would have to return to the gutter from which it came...