Dry Slope
That is not
AstroTurf
, but it's close. Instead of fake grass, that is fake snow. I didn't realize this was a direction for research, but apparently
Snowflex
is the pinnacle of 'dry slope' technology.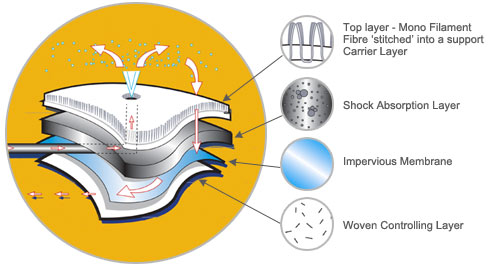 It's a carpet of fibers over a rubbery cushion. Water is pumped around through rubber hoses to be sprayed out in a fine mist. This is obviously to help with friction, heat, and add a bit of realism.
Watch these folks in France show us how it's done:
It's important that we learn because Snowflex is
coming to the US
, Dallas specifically.