Look At What We Have Created!
If you've ever flipped passed the travel channel you know that they are building an artificial group of islands off the coast of Dubai. (That's near the entrance to the Persian Gulf) The question that often comes up is, how do you build an artificial island? Well, apparently you spray sand into the ocean from a giant cannon.
Just to give some scale to the enormity of the task here is the zoomed out version.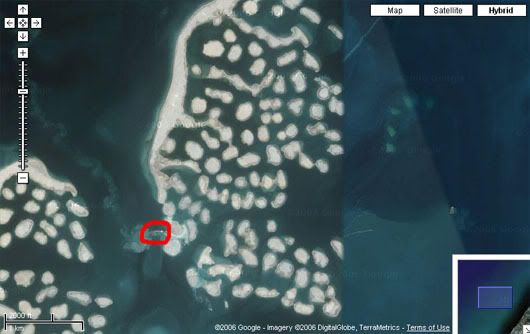 I say time well spent!